Commercial Pressure Washing
Curb appeal? Check.
Preserved property value? Check.
Safety? Check.
Code compliance? Check.
Eco Technologies helps you check off all the boxes with our commercial pressure washing service! Your property matters - and we help you make the most of it.
The Region's Leading Pressure Washing Service
Your stand out from your competition - and you should expect the same from your pressure washing provider. Eco Technologies is proud to deliver quality solutions in all your exterior cleaning needs, including:
Concrete cleaning
Our industrial-grade pressure washing equipment can tackle virtually any buildup, from chewing gum to grease. Your sidewalks, entryways, patios, and beyond will be a beacon of curb appeal.
Building washing
We use pressure washing to restore your building exterior to its 'picture-perfect' aesthetic. It's the best way to lock in that positive first impression and safeguard your property's value.
Parking garage and parking lot cleaning
We deliver a deep cleaning to these high-traffic areas. By removing debris and eyesores, you can feel feel confident that your space is safer, more professional, and can retain quality for longer.
Warehouse cleaning
Make the heart of your workplace safe, functional, and professional with the help of our professionals! We keep you on-the-go with warehouse and loading dock cleaning that makes your property a priority.
With a complete range of professional pressure washing services, the Eco Technologies team is proud to serve clients across the commercial sector.
Exterior Cleaning You Can Count On
We do service differently - and it's something we're proud of. With Eco Technologies, you can count on commercial property cleaning that includes:
Scalability: We adjust every pressure washing service to the needs of your property
Environmental compliance: Every service integrates products and methods that are EPA compliant
Professionalism: Each member of our team is licensed, insured, bonded, and certified
Your business is always on the move. With a commercial pressure washing solution from Eco Technologies, you won't skip a beat - and neither will your property.
Eco Technologies services hundreds of business locations in the Mid-Atlantic region. We service commercial accounts in Virginia, Washington D.C., Maryland and Delaware. Whether daily, weekly, monthly or yearly, we can meet your needs including email updates and detailed service histories.
Our Commercial Pressure Washing service is available in Virginia, West Virginia, Maryland, Washington DC, North Carolina, and Tennessee.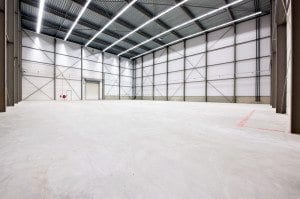 Keeping your warehouse clean can be an important aspect of your business operations, especially if you operate in an environment where a certain level of cleanliness is mandated by a client or by a government agency. Even if cleanliness isn't mandated, keeping a clean warehouse presents an image to potential clients that say you care about the details. One way to help keep your warehouse clean is to have periodic pressure washing done. Having ECO…
Read More