Make Your Gas Station An Inviting Stop For Tourists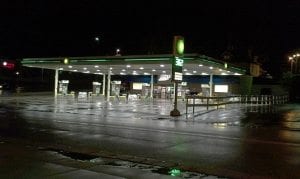 Encouraging travelers to stop at your gas station over the other stations in the area is not easy. Aside from the price of gas, which is usually comparable, cleanliness is one major factor that tourists use to determine where they'll stop. The outside of your gas station is the first impression a tourist will get of your facilities, so keep them clean using some of the latest cleaning technologies. Eco Technologies offers several ways to keep your gas station nearly spotless.
Concrete Cleaning
Concrete cleaning is conducted using a large machine and doesn't require shutting down any pumps. The wastewater is simply vacuumed back up into the cleaning machine once the concrete is scrubbed clean.
Canopy Cleaning
The canopy with your brand logo on it is one of the first things someone will see when they pull up to the station. If it looks unkempt, they might get the wrong idea about your entire station. Canopy services will pressure wash and hand wash your canopy to keep it looking great.
Pump Island Maintenance
The trash cans and other parts of the island where your gas pumps are located are also very important to your image. Keeping the areas clean with safe chemicals might make a tourist more inclined to stop inside the store. On the other hand, if you let the areas become dirty, travelers may doubt how clean your bathrooms and food areas will be.