Eco Technologies – THE Leader for Pressure Washing In Virginia Beach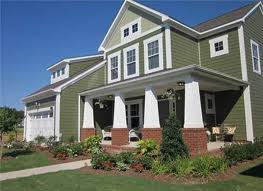 Eco Technologies is recognized as the number one choice by home and business owners in the Virginia Beach area when they need Professional Pressure Washing Services. As a family owned and an operated company, Eco-Technologies takes pride in offering professional and experienced cleaning technicians who specialize in environmentally friendly pressure washing techniques for all residential, commercial and industrial purposes.
Routine maintenance to retain a good appearance to every home or business property takes more than simple window washing or landscaping. Pressure washing is an essential service for restoring beauty to building exteriors, rooftops, walkways, decks, footpaths, stone surfaces, driveways and parking lots. The professional pressure washing services provided by Eco Technologies is the superior way to prolong the life of many residential or commercial areas that attract dirt, pollution, grime and even dangerous mold bacteria over the passage of time. Rather than having to replace roofing tiles, driveway concrete or wood planks on a deck, pressure washing is able to revive and restore the condition of these areas to look like new without the expense of replacing them.
One of the most important benefits offered by the thorough pressure washing service provided by Eco Technologies is eliminating the growth of harmful mold and bacteria that can negatively impact the health of household residents as well as the employees and customers of any business. Eco Technologies is known throughout Virginia Beach as the "Greener Pressure Cleaner" because our pressure washing methods use environmentally friendly products in addition to wastewater recovery that protects the eco-system surrounding your residential or business property. Our customers are often amazed when they see the final results of just one pressure washing session.
Eco Technologies has the equipment, skills, and know-how necessary to bring your home or business back to life by making everything from sidewalks and rooftops look like new again. Our eco-friendly pressure washing service is more affordable than the competition.
Request an easy and convenient, no obligation pressure washing estimate online today!