Benefits of Warehouse Pressure Washing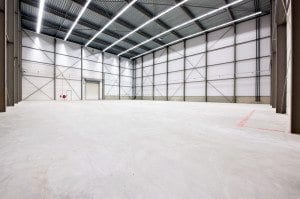 Keeping your warehouse clean can be an important aspect of your business operations, especially if you operate in an environment where a certain level of cleanliness is mandated by a client or by a government agency. Even if cleanliness isn't mandated, keeping a clean warehouse presents an image to potential clients that say you care about the details. One way to help keep your warehouse clean is to have periodic pressure washing done.
Having ECO Technologies Warehouse Pressure Washing Services perform your warehouse pressure cleaning offers several benefits. ECO Technologies does not only floor cleaning but also will pressure wash your walkways and loading dock areas. ECO Technologies also has experience removing oil and other stains from your floors quickly and safely.
ECO Technologies uses the latest environmentally friendly pressure washing techniques. This includes using only biodegradable detergents and using the latest techniques in wastewater recovery.
In addition, ECO Technologies works off hours, being available when your employees aren't around, including evenings and weekends.
Contact ECO Technologies today for an estimate.